Somaliland suspended cooperation with UN agencies completely until further notice.
The  Ministry of Planning and National Development, in a statement it sent out to all partners on Sunday, made it known to the UN and other international partners that all UN programs and all discussions and consultations relating to them were to cease immediately.
"The Ministry of Planning and National Development, fulfilling its mandate to coordinate the development and humanitarian activities implement(ed) by development partners is hereby sharing with all UN agencies that all discussions and consultations regarding the UN country programs and work plans are suspended until further notice," the statement said.
It went further to hammer in the nail.
"All sorts of events of the above-mentioned issues are not allowed effective from today 25th October 2020," it added.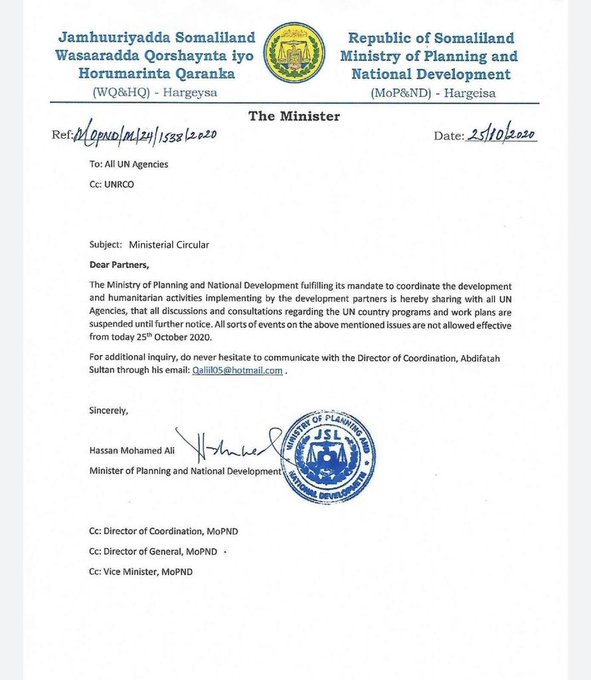 Somaliland, however, did not say why the actions against the United Nations was taken.