Russia uses mercenaries to achieve aims in Libya     By
New report cites role of as many as 1,200 Russian forces

Libya has been torn by fighting since Qaddafi's 2011 killing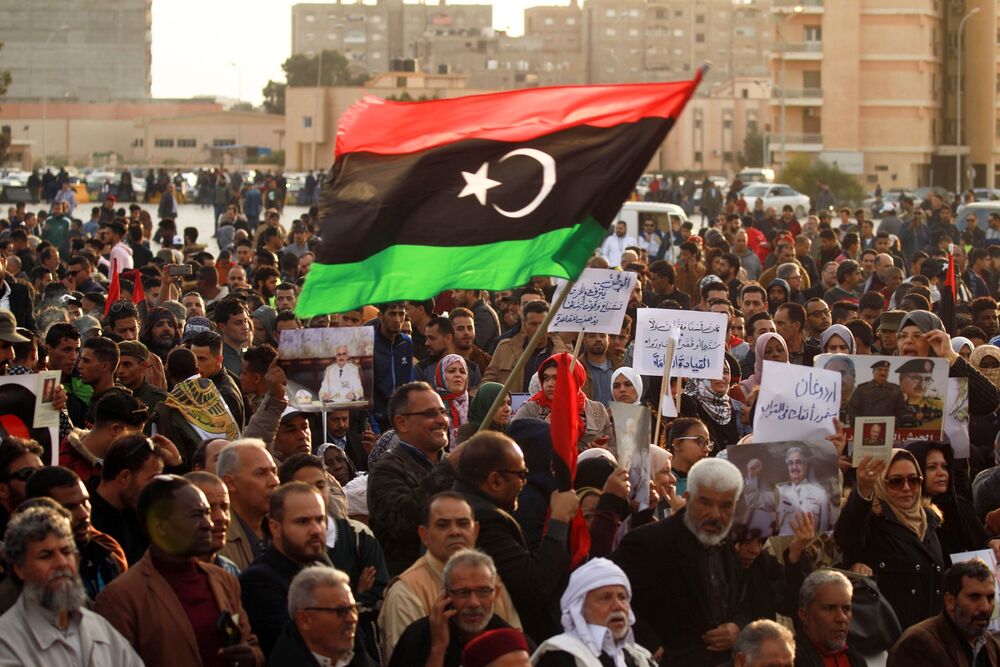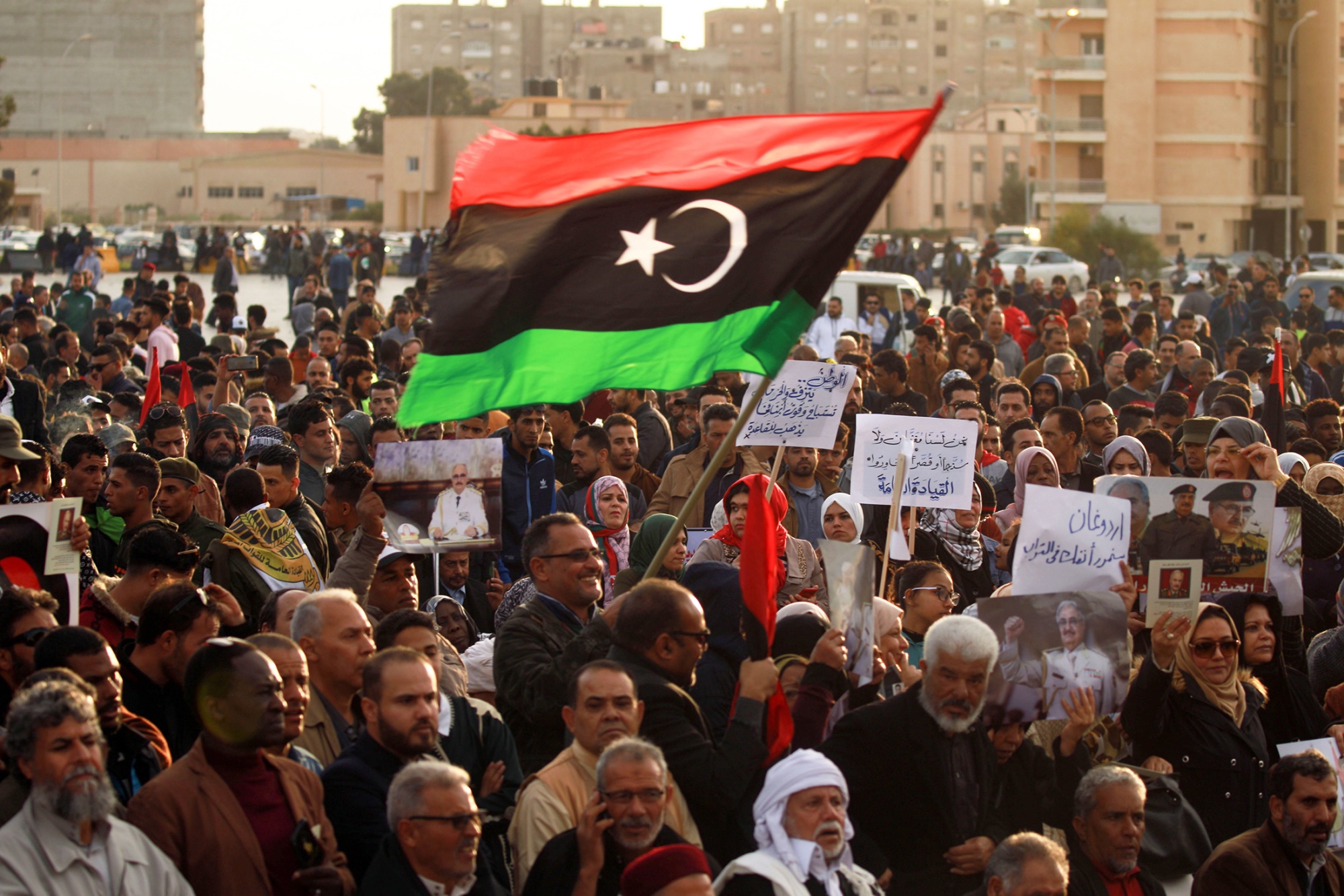 Russian operatives are engaged in a large-scale effort in Libya to bolster eastern commander Khalifa Haftar through a mix of technical support, direct involvement in combat operations and sophisticated influence campaigns, according to United Nations experts.
About 800 to 1,200 mercenaries from the Wagner group — headed by a confidant of President Vladimir Putin — have been actively operating in Libya since 2018, including at least 39 Russian snipers on the front lines, the UN experts monitoring sanctions on the North African country wrote in their first extensive report on mercenaries, which was viewed by Bloomberg.
Libya, which has Africa's largest oil reserves, has been all but ungovernable since a NATO-backed rebellion led to the 2011 killing of Moammar Qaddafi, who had ruled the country for more than 40 years. In recent years, an internationally recognized government based in Tripoli has been mired in conflict with Haftar's forces.
Haftar, 76, launched his campaign to take Tripoli last year just as the UN Secretary-General Antonio Guterres was in the city to lay the groundwork for a conference meant to reunite the divided country.
The Russian deployment has further complicated international efforts to end the conflict in Libya. The United Arab Emirates had already entered the conflict on Haftar's behalf, while Turkey has been assisting the government
The panel also pointed out that in addition to Turkey's recruitment of thousands of Syrian fighters to prop up the UN-backed government, as many as 2,000 Syrians have likely been flown into Libya by Damascus-based Cham Wings Airlines to back the Haftar side in yet a new phase of the escalating proxy battle.
A Wagner-linked entity engaged in a "highly sophisticated and extensive social media campaign" to support Haftar and his ground operations, the panel noted, adding that "psychological operations" are prohibited under the UN arms embargo. A similar effort was undertaken to support Saif Al-Islam Qaddafi, the son and heir apparent of the late dictator.
The report also indicated strains in the relationship between Russia and Haftar, with Moscow meeting most of Haftar's requests while his responses have frequently been "less than amicable." Haftar has restricted Wagner movements and the information available to them while keeping them out of the decision-making process, it added.
The UN panel published copies of a Russian-language map showing a training camp which it said was established by Russian mercenaries in southeastern Libya in late 2019. It also published images of people who were said to be Russian mercenaries in Libya and detailed specific types of weapons, such as the VOG-25 40mm grenade, which have been used by Wagner operatives in eastern Ukraine and Syria.
While the panel is still investigating the presence of Syrian fighters in Libya, it cited reports that Syrians in the town of Douma were being recruited on an $800 monthly salary and mentioned "credible" open source reports on Russian efforts to recruit Syrian fighters.
Via- Bloomber