By Selcan Hacaoglu
Middle East military forays hark back to Turkey's Ottoman past

Frictions with NATO, EU rise as Turkey holds keys to security
When President Recep Tayyip Erdogan reopens Istanbul's Hagia Sophia for prayers next week, it will be the crowning symbol of his mission to reassert Turkey's role as a Muslim power on the global stage. Yet Turkey's rarely seemed more alone.
From conflicts in Syria and Libya to strikes in Iraq, NATO's second-largest army is at work day and night with armed drones, warplanes and tanks. Turkish ships sail the Mediterranean, quarreling over gas resources with European Union members Greece and Cyprus.
After nearly two decades at the helm of a nation that straddles the Middle East and Europe, Erdogan has arguably built Turkey into a regional power with more international clout than at any time since its founding as a secular Westward-facing state by Mustafa Kemal Ataturk in 1923.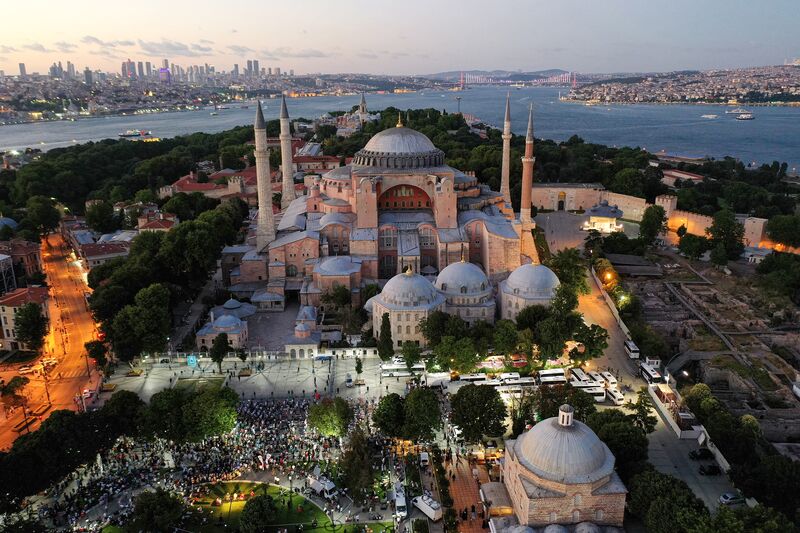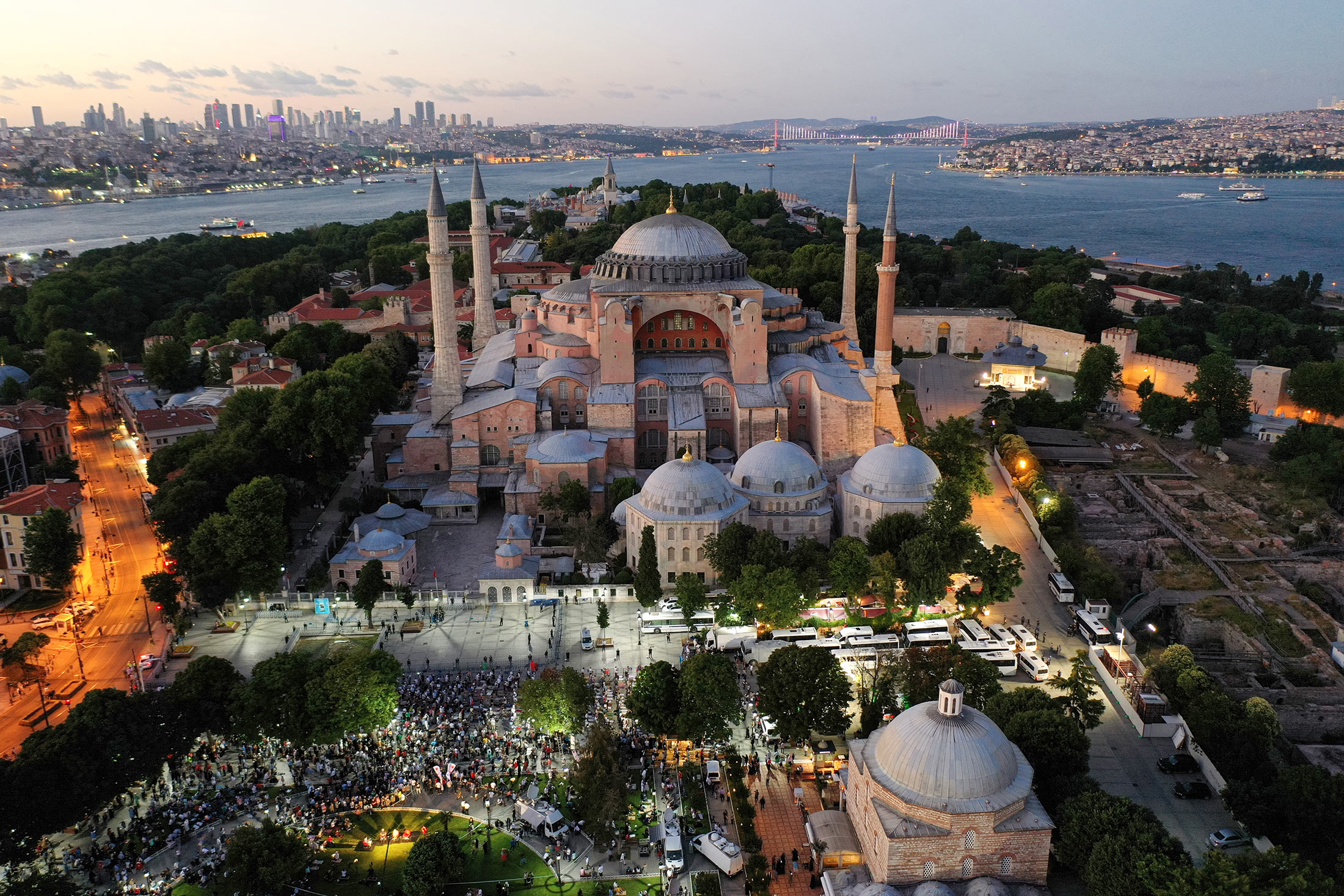 Erdogan's assertive bid to expand his influence in a region previously under Ottoman rule for hundreds of years means Turkey is now beset by conflict, opposed by heavyweight Arab governments and in discord with its traditional allies. For now, however, no one seems willing or able to stop him.
"Turkey has the strategic advantage," Timothy Ash, Senior Emerging Markets Sovereign Strategist at Bluebay Asset Management, said. "The reality is that the EU is a lion with no teeth when it comes to Turkey. And Erdogan has long figured this out."
The U.S. has condemned some aspects of Erdogan's foreign policy but shied away from concrete action against a key NATO ally. For the EU, Turkey's role as a buffer against the flow of migrants and militants into Europe has made it too risky to wield trade sanctions over its gas exploration in the east Mediterranean. In any case, trade sanctions would hurt European countries too and few are willing bear those costs as the coronavirus pandemic rips through the global economy.
An applicant to the EU and long-time American ally, Turkey's pursued an increasingly independent foreign policy in recent years and, so far, it's worked. Turkey defied the U.S. and NATO with its purchase of the S-400 air-defense system from Cold War enemy Russia, yet has won President Donald Trump's assent to send troops into messy conflicts the U.S. would rather avoid.
In Libya, a Turkish intervention blessed by the U.S. turned the tide in a complicated proxy-war, defeating the Russian-backed forces of renegade general Khalifa Haftar and saving a government endorsed by the United Nations. At the same time, that victory brought Turkey closer to a potential confrontation with Egypt and the UAE, American allies who support Haftar.