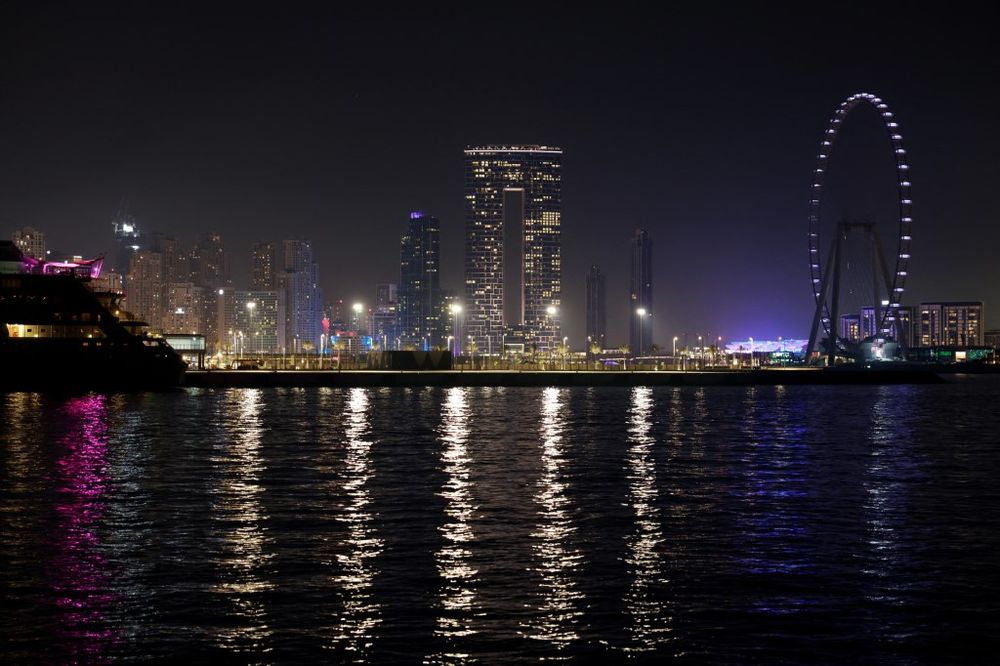 GIUSEPPE CACACE / AFPA nighttime view of the Dubai Marina on April 20, 2021.
Corporate tax reform won't stop UAE from attracting investments and business, experts say
Gigantic brand new skyscrapers and the promise of a life of luxury attract expats and multinationals to the United Arab Emirates. Whether or not it agrees with a possible consensus on corporate tax, this glitzy Gulf tax haven will retain its attractiveness, experts say.
On June 5, the finance ministers of the seven greatest powers (G7) announced in London an "unprecedented" agreement on a minimum global tax and a better distribution of tax revenues from multinationals, digital giants in the lead.
Target: a worldwide corporate tax rate of "at least 15 percent." In the sights of the G7, tax havens which particularly attract the famous American Gafa (Google, Amazon, Facebook, Apple).
According to the Organization for Economic Co-operation and Development (OECD), which brings together the most developed countries, a tax haven is characterized by "non-existent or insignificant taxes." This is the case for the Emirates, but also for Jersey, the Bahamas, the Cayman Islands and Bahrain.
Abu Dhabi, capital of the Emirates, and especially Dubai, the most popular of the six other principalities forming this federation, thus host the regional offices of thousands of companies. The Emirati authorities have not officially reacted to the G7 agreement.
But this week, the Dubai government announced a series of guidelines "aimed at lowering the cost of doing business and boosting economic growth."
These measures, which will be put in place "over the next three months," are intended to "consolidate Dubai's status as a global destination for investment and business," the Emirate's leaders said.