Photographer: Mahmud Turkia/AFP via Getty Images
Prime minister calls on global powers to pressure Haftar

Berlin conference follows failed Russian-Turkish bid for truce
Prime Minister Fayez al-Sarraj called for international pressure to fully restore Libya's oil exports, saying the port blockage by a commander seeking to unseat him shows he isn't ready for peace.
Sarraj denounced Khalifa Haftar, his Russian-backed antagonist in the OPEC country's civil war, on the eve of peace talks in Berlin. Haftar "is not looking for a peaceful solution or a political solution," Sarraj said in an interview on Saturday.
Peace talks in Moscow broke down after Haftar refused to sign a proposed truce brokered by Russia and Turkey after Sarraj, who has Turkish backing, accepted it. With Russian President Vladimir Putin and Turkish leader Recep Tayyip Erdogan due to join the Berlin talks, Sarraj said he was "cautiously optimistic." U.S. Secretary of State Michael Pompeo also is attending.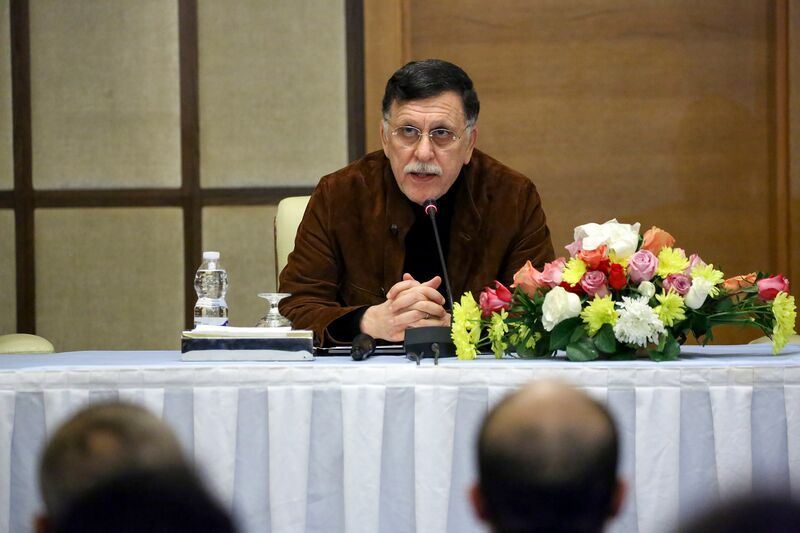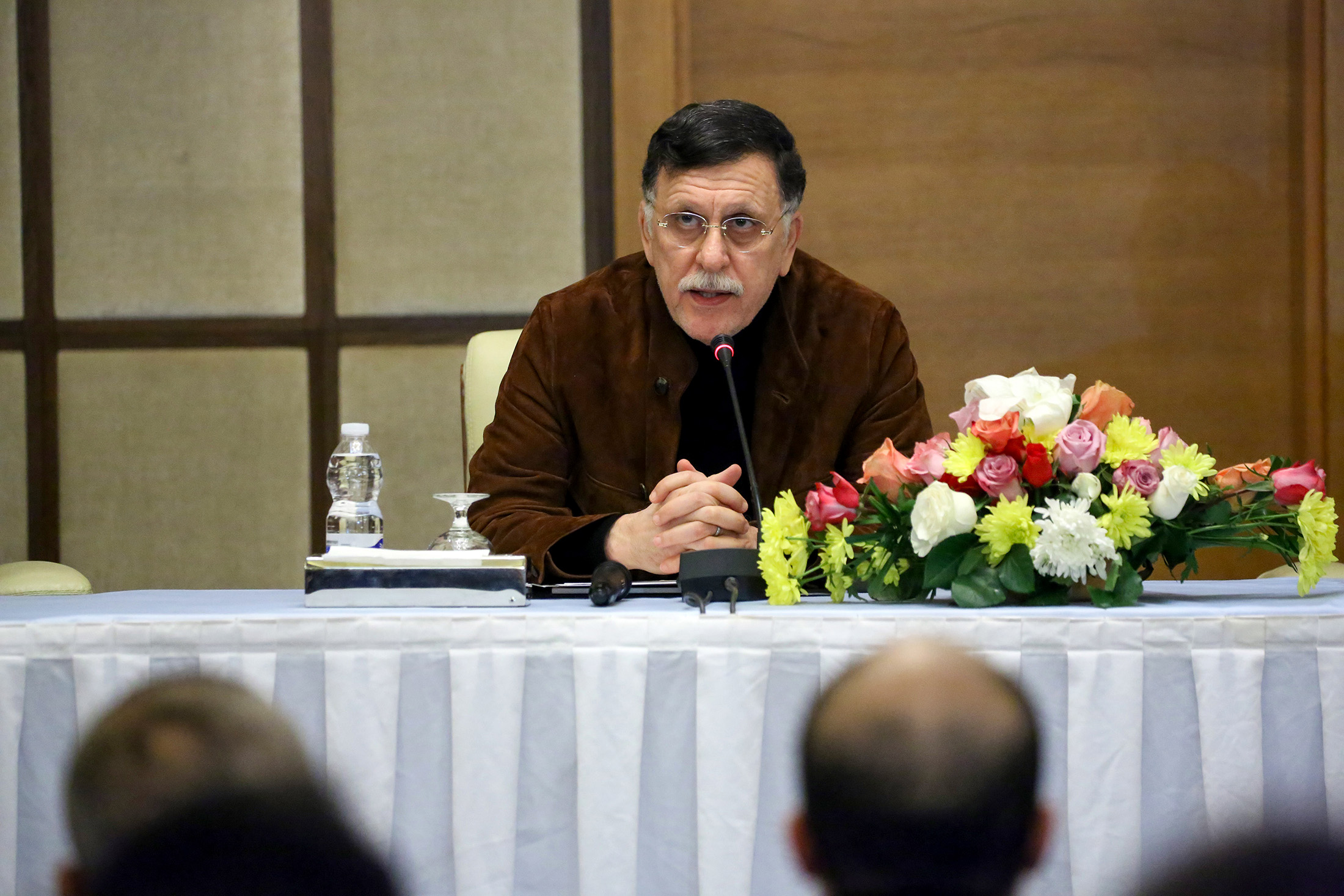 U.S. interests include keeping the turmoil from turning Libya into a base for terrorists and to maintain the free flow of oil, a senior State Department official said. The U.S. is hopeful that all sides will agree on a joint commitment to a cease-fire, monitoring and enforcement, the official said.
Ahead of the Berlin conference on Sunday, Haftar blocked oil exports at ports under his control, slashing Libya's output by more than half.
"The signal sent by the international community's lack of action after Haftar shut down the oilfields is negative," Sarraj said. "There should have been a decisive stance. It means that the man you're bringing in isn't looking for a solution."
Europe's Disunity
Participants at the Berlin talks need to pressure Haftar's side, Sarraj said. Though he didn't specify which countries he had in mind, Egypt and the United Arab Emirates also have been aiding the eastern commander's push on Tripoli, the capital.
With France and Italy backing opposing sides in Libya, the State Department official expressed frustration that the European Union is divided, while suggesting that the U.S. is accustomed to a lack of unity among Europe's governments. The U.S. wants all foreign forces removed from the widening regional conflict, the official said.
Sarraj, a businessman who came to power through a 2015 political agreement, heads Libya's United Nations-recognized government. He called the oil shutdown a "pressure card" used by Haftar to deflect from "his military failure."
Haftar alleges that Sarraj's government is allying with Islamic extremists, while the government points to its counter-terrorism cooperation with western countries.
Sarraj defended his decision to turn to Turkey for military assistance, saying Europe and other western powers left him in the lurch.
"Where were you?" he said. "Why didn't you step up? The field was open to you."